The Indian government has identified ten major areas that companies can focus on for their mandatory Corporate Social Responsibility (CSR) expenditure. These areas include education, gender equality, environment, national heritage, and the Prime Minister Relief Fund. Under the new Companies Act, mid and large companies are required to spend 2% of their three-year average net profit on CSR activities, and the government expects a significant increase in spending on CSR projects as a result.
The activities that companies can include in their CSR policies range from eradicating hunger and poverty to promoting sanitation, education, gender equality, environmental sustainability, and the protection of national heritage. Companies can also cover expenses related to armed forces veterans, war widows, and their dependents under the CSR spending rules.
Gender equality activities can include empowering women, setting up homes and hostels for women and orphans, establishing old age homes, day-care centers, and facilities for senior citizens, as well as projects aimed at reducing inequalities faced by socially and economically disadvantaged groups.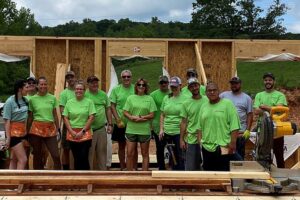 Spending on training to promote rural and nationally recognized para-olympic and Olympic sports is also eligible for CSR credit. Rural development projects, as well as contributions or funds to technology incubators within academic institutions approved by the government, fall under this category.
Officials expect the rules to be finalized and notified soon after the law ministry approves the list. While the law ministry has raised concerns about a clause that allows company boards to identify any activity for CSR spending, the delay in notification is attributed solely to legal considerations. The law requires the central government to define CSR activities and does not allow further delegation of these powers to company boards.
Corporate Affairs Minister Sachin Pilot has emphasized that the essence of the bill is self-reporting and self-disclosure, and the government has no intention of creating an inspectorate. Within the guidelines set by the law, companies have full freedom to choose how they want to spend their CSR money.