Two years ago, the world was hit by the sudden onset of Covid-19, which has had a profound impact on our lives, businesses, and how we view the world. The pandemic and subsequent lockdowns have caused severe economic and social changes, alongside the human tragedy of lost lives and damaged communities. As India emerges from the pandemic, corporate social responsibility (CSR) has become a key focus for many companies.
CSR must evolve beyond mere charitable donations and become more strategic and sustainable. In India, there is a growing expectation that businesses should utilize their resources and expertise to help alleviate societal crises in partnership with the government.
Creating a CSR program that is strategic and sustainable is essential for effective impact. Corporate outreach initiatives should be closely aligned with a company's business model and demonstrate value to employees, stakeholders, consumers, and the community. Making CSR a priority is crucial for long-term success.
Public-private partnerships (PPPs) have proven to be effective in delivering social development projects. By leveraging the scale and resources of large businesses, PPP models can provide more efficient support in sectors such as healthcare, poverty reduction, education, and skills training. Working alongside government programs saves resources and ensures credibility. The government should encourage collaboration between corporates in similar fields to maximize impact.
Addressing the challenge of social change requires collaboration among like-minded organizations. By partnering with other corporates, companies can drive greater innovation, create successful models, and leverage each other's strengths and skills. Collaboration allows companies to have a broader impact on society.
The effectiveness of collaboration was evident during the second wave of the pandemic in Bangalore. Corporates joined forces with government officials to rapidly assess critical requirements and devise actionable plans. The Chief Minister of Karnataka appealed to corporates to support relief efforts, and a consortium of corporates came together to fund and support public hospitals in need.
Developing a long-term strategy for CSR is essential for businesses. By embracing sustainable and responsible practices, companies can have a lasting positive impact on society and contribute to meaningful social change.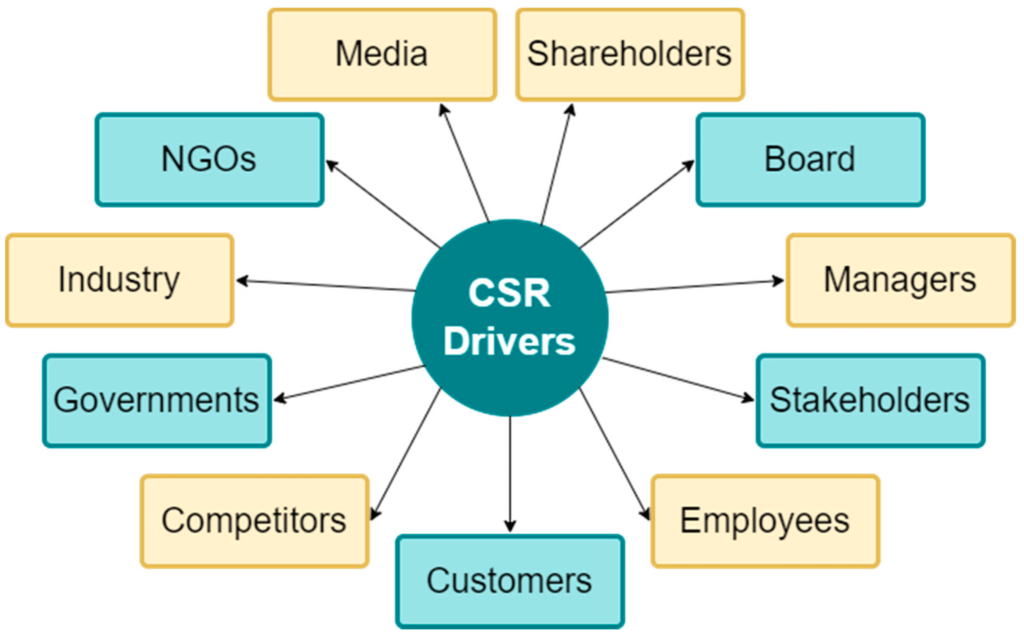 Developing a Long-Term Strategy for CSR
Achieving social development requires more than short-term solutions; it requires a long-term vision and the commitment of all stakeholders.
While companies have adapted quickly to the current health, economic, and social needs, there is greater potential for success by investing in medium or long-term commitments to society, particularly vulnerable groups. Contributing to sustainable infrastructure such as healthcare systems, food supply chains, and livelihood support stimulates stronger development. CSR policies should promote and enable sustainable development, both nationally and globally. When developing a CSR strategy and choosing projects, companies should focus on addressing these important issues.
To bridge existing gaps, collaboration between companies and NGOs is essential. These shared challenges require joint efforts to achieve multi-objective interventions successfully.
Empowering and building the capacity of NGOs is crucial for the sustainable implementation of CSR initiatives. Many NGOs struggle to reach their full potential or scale up to make a significant impact. To address this, corporates should invest in initiatives that empower NGOs through leadership development, robust governance practices, and self-development and skilling programs. This investment will help build an effective non-profit ecosystem that can innovate and collaboratively solve problems.
Creating a culture of giving is also important. Companies should align their CSR strategy with their core competencies. By finding the ideal balance between business and environmental/social returns, companies can effectively apply their strengths and knowledge to the right causes. This approach also deepens the connection between organizations and the communities they support.
As we emerge from the pandemic, it is an opportunity to recalibrate our approach to CSR, both in terms of policies and elements necessary for creating lasting change. CSR has the potential to generate immense value for companies and the communities they serve, but it must be done well.
To establish more sustainable and strategic CSR, efforts should align with the business, foster collaboration, and prioritize long-term thinking.